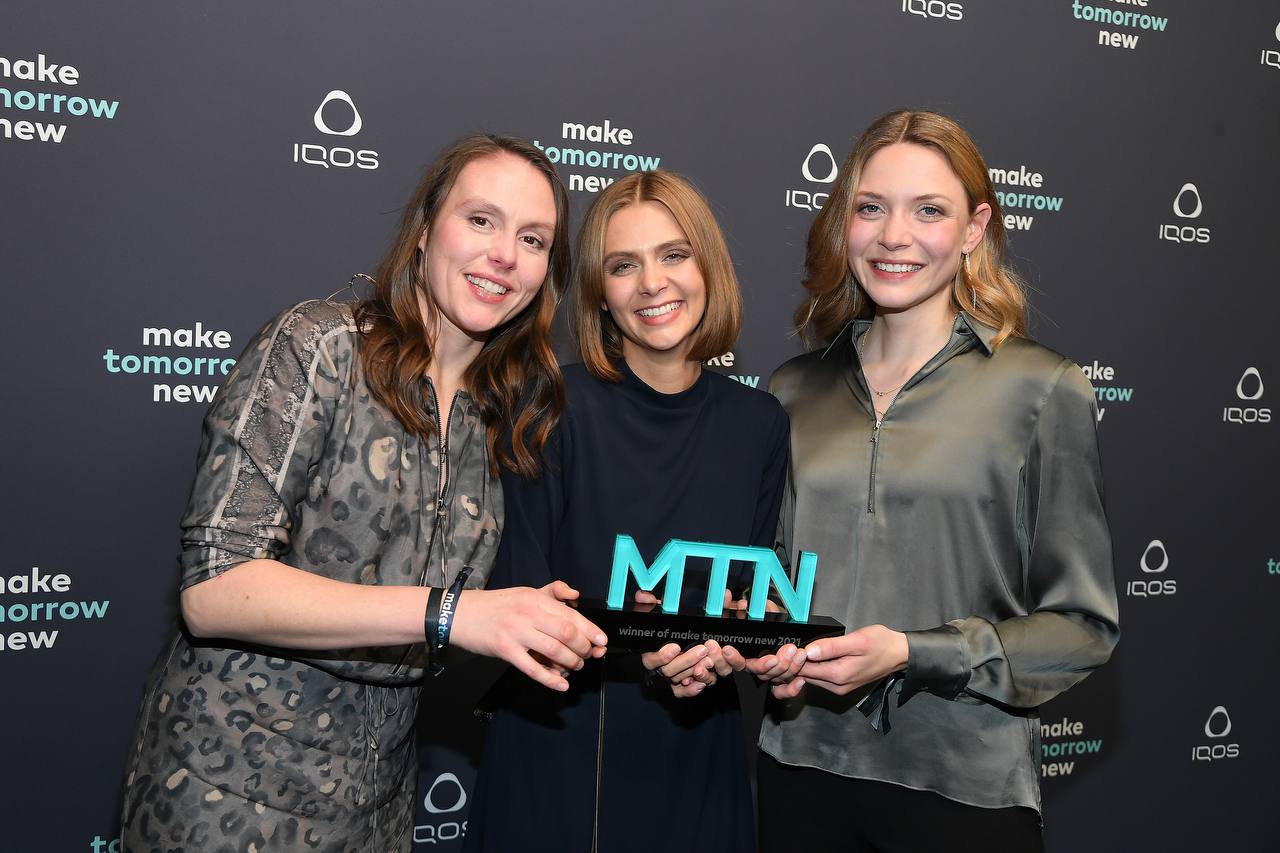 Image: Brauer Photos/ J. Reet
mujō wins MAKE TOMORROW NEW award
MAKE TOMORROW NEW – ideas competition
We still can`t believe it. We are so excited to be the winners of the Make Tomorrow New innovation award 2021! This success and funding brings us a huge step closer to bringing kelp-based packaging to market. We are super excited to take the next steps. Stay tuned!
Spreading the passion for biopolymers
One of our activities that we really enjoy is giving workshops around the topic of biodegradable packaging materials. We think about how we can communicate topics like biopolymers, our concept and our collected know-how about the challenges of implementing such packaging solutions in an exciting and simple way for different target groups, so that the workshop participants might even want to dive deeper into the topic. It inspires us to watch the participants experimenting hands-on, creating new, undiscovered material qualities.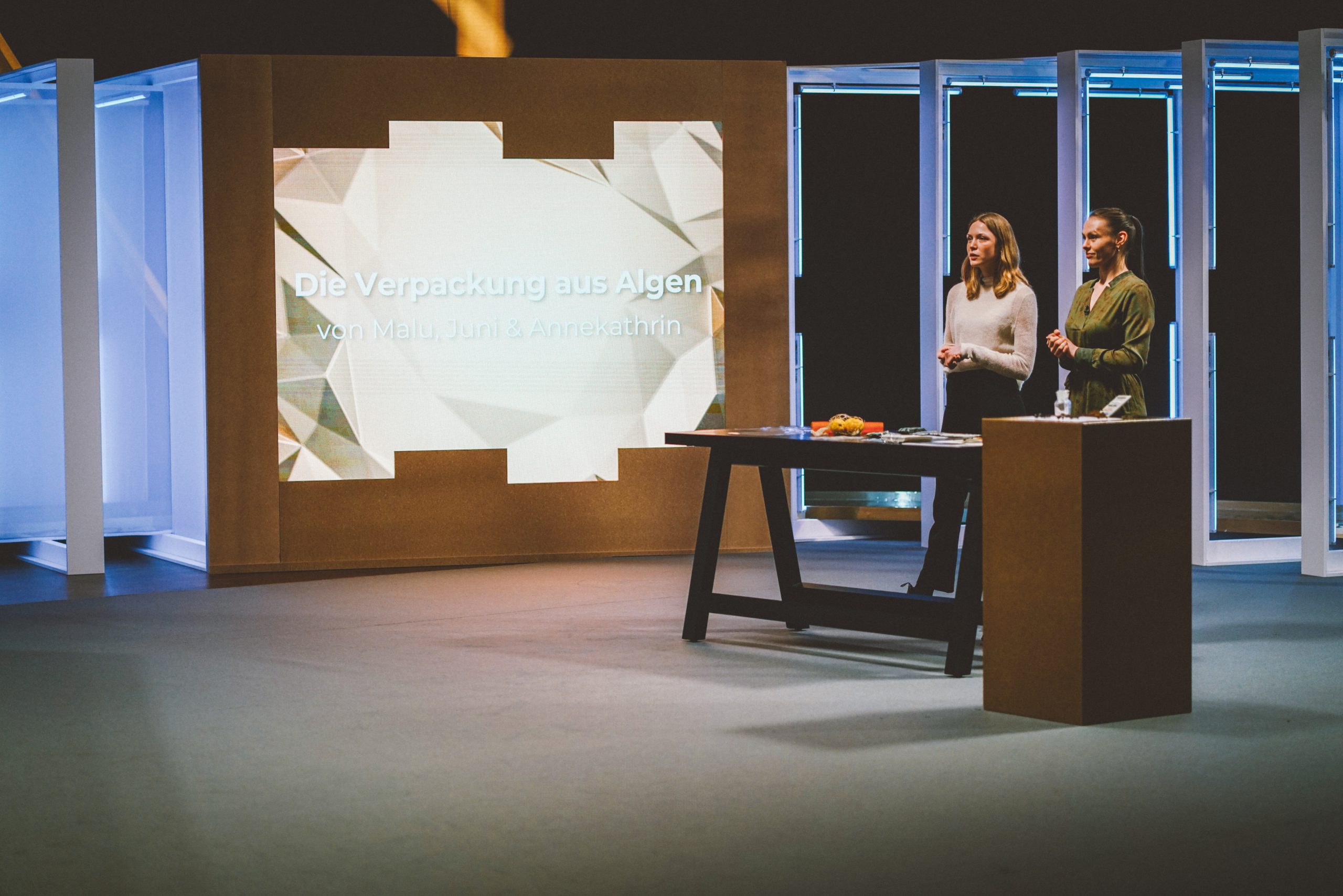 mujō is in the finals of the MAKE TOMORROW NEW
MAKE TOMORROW NEW – ideas competition
The idea and concept of mujō´s algae-based packaging was able to convince the jury with its pitch at the semi-final of the "Make Tomorrow New" competition in March 2021. We are happy to announce that we made it to the finals!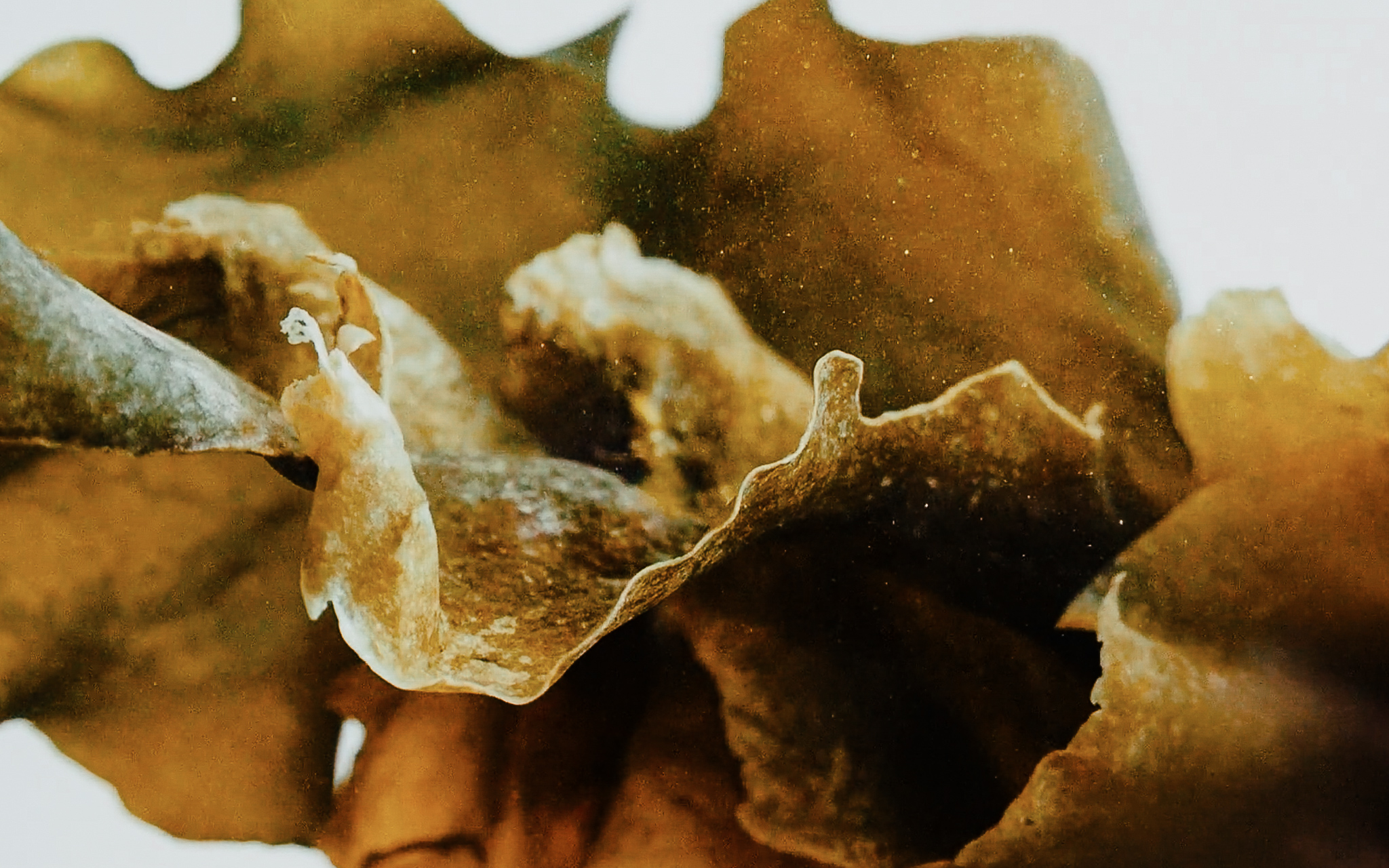 mujō: originating from Buddhism, it refers to the impermanence of all being
" 'We are in this luxury situation that we start and decide everything from scratch. There are no restrictions from a higher level or need to rebuild structures. Building this circular life-cycle loop requires communication and relationship-building, understanding for each other and creativity. We need to figure out win-win situations, issues and aspects of every stakeholder so that we can adapt our design.' "
Reality – how can it be different?
Within the DesignFarm mujō has exhibited at the digital Dutch Design Week. "As we transfer into the realm of sustainability and more inclusive approaches, we are shaken by the constrains of the current system. All systems start with thinking and this is the component we would like to alter by our fresh approaches, energy and attitude."